ARSONCOLOR SYSTEM IS AVAILABLE IN TWO CONFIGURATIONS
Full-auto:a fully automated station ensuring absolute accuracy in the reproduction of colors with an electronic control system managing an array of high precision gravimetric metering units during every stage in the mixing process. With its extremely user friendly interface, this system eliminates any possibility of human error.
---
Pc-aid: a semiautomatic station offering the advantage of particularly affordable running costs, in which all metering is performed directly by the operator with the guidance of a computerized system to minimize the possibility of error. The simplicity of the equipment and relatively small initial outlay makes this the ideal solution for small retailers.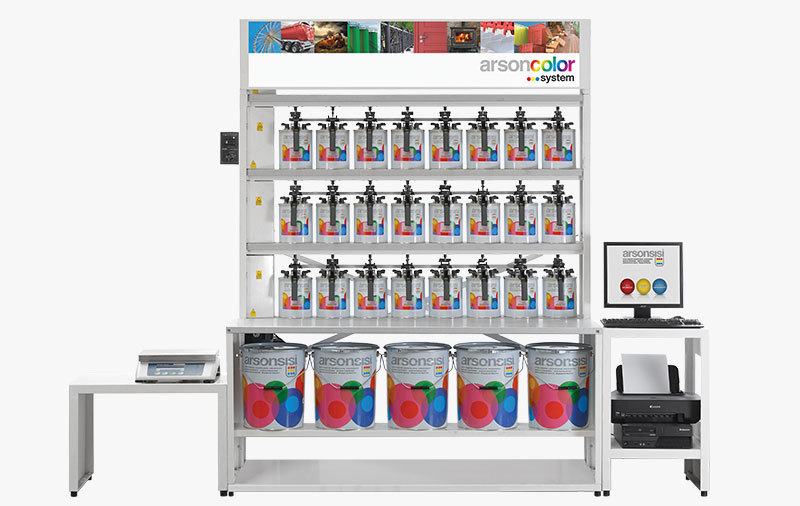 SPECTROPHOTOMETER
With state of the art optics and electronics, the spectrophotometer complements the Arsoncolor system perfectly in all quality control and color correction applications. Its compact design means that it can easily be used in any working environment.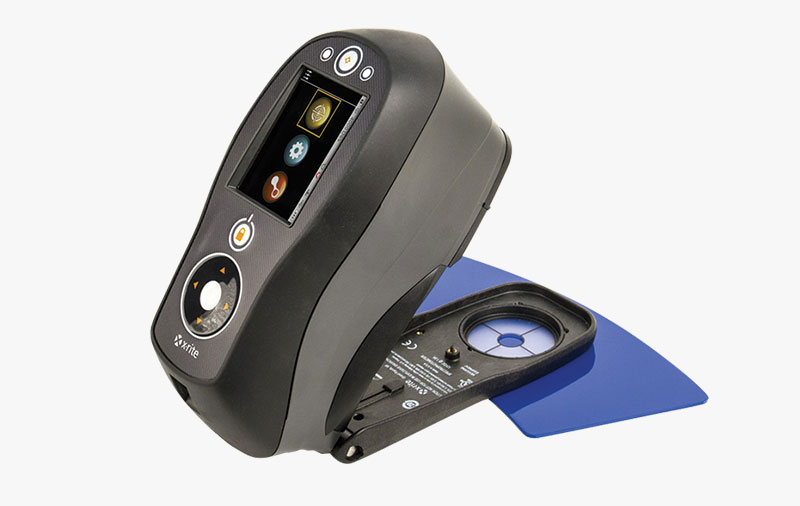 ---
COLORMETER
Portable colormeter able to read color tone and to provide, quickly and accurately, the best chromatic correspondences with our color references.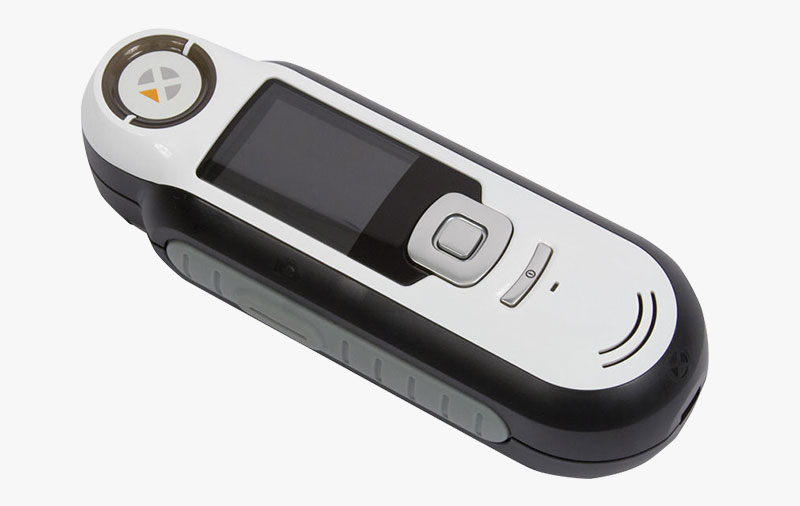 ---
WOULD YOU LIKE TO RECEIVE MORE INFORMATION?
Our team of experts is ready to answer all of your questions