TWICE AT YOUR SERVICE
GEMINI SYSTEM is the new Arsonsisi brand innovation in the industrial paints market, a new product philosophy that gives the possibility to choose between two ARSONCOLOR systems, based on the same logic and common principles. Both of them guarantee continuance in quality and performances, although they represent a real generation passage.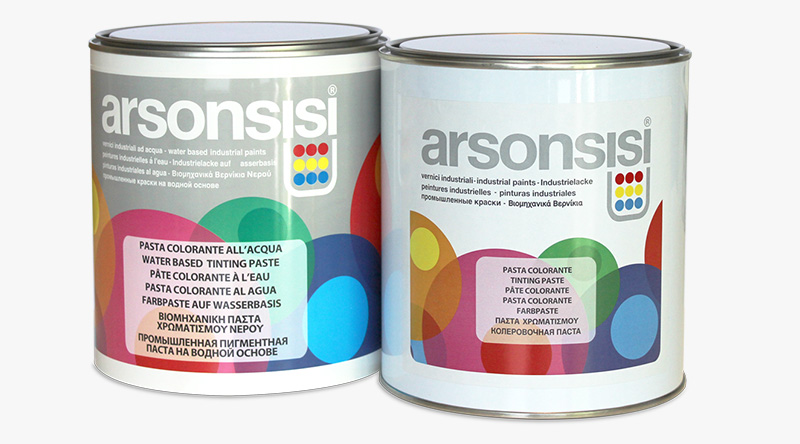 ARSONCOLOR SYSTEM and ARSONCOLOR HYDRO SYSTEM are two complete color tinting systems based on the same color pastes selection and the same pigment concentration: ARSONCOLOR SYSTEM is the historic solvent based range, while ARSONCOLOR HYDRO SYSTEM is the innovative water based line, created as answer to the increasing request of new painting systems with high quality and low emissions.
GEMINI SYSTEM philosophy offers a double winning key for a free choice how to perform: due to the common systems base it is possible to work with same color formulas set, with the certainty to reach excellent results in every case.
GEMINI SYSTEM, color evolution is fi­nally done
WOULD YOU LIKE TO RECEIVE MORE INFORMATION?
Our team of experts is ready to answer all of your questions