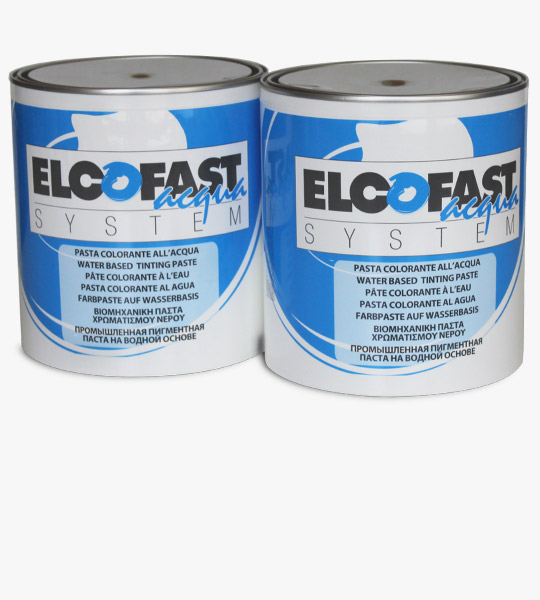 High performance, low emissions.
The Elcrom ecological revolution is called ELCOFAST ACQUA. It is a new tinting system which, in terms of performance, guarantees the same quality of traditional solvent line, but due to its composition allows the realization of new products with low environmental impact, respectful of man and atmosphere.
Same selection of 24 color pastes, formulated with the same concentration of pigments, the same realization of the system: ELCOFAST ACQUA is realized with the same bases and philosophies of traditional NEW ELCOFAST system. This setting allows you to manage unique formulations for both solvent-based and water-based products.
The selection of converters is continuously growing in development and testing: the range will become increasingly complete.
WOULD YOU LIKE TO RECEIVE MORE INFORMATION?
Our team of experts is ready to answer all of your questions