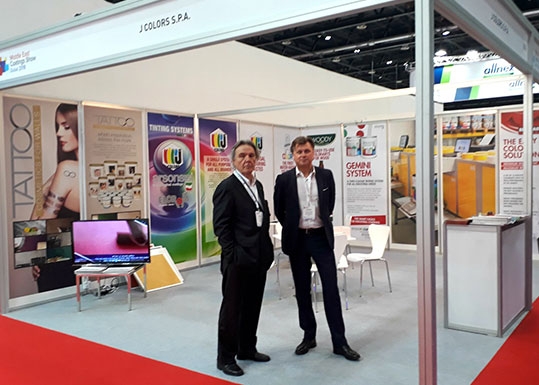 MIDDLE EAST COATINGS SHOW 2018
The very positive experience of 2016, had pushed us to participate again in this interesting event that was held in Dubai, from 19 to 21 March. It was worth it! In fact, numerous contacts have been made with important local companies, which have proved to be particularly interested in launching shared development projects regarding our INDUSTRIAL TINTING SYSTEMS and our range PROTECTIVE COATINGS.
Vuoi ricevere maggiori informazioni?
Il nostro team di esperti è pronto a rispondere ad ogni tuo quesito