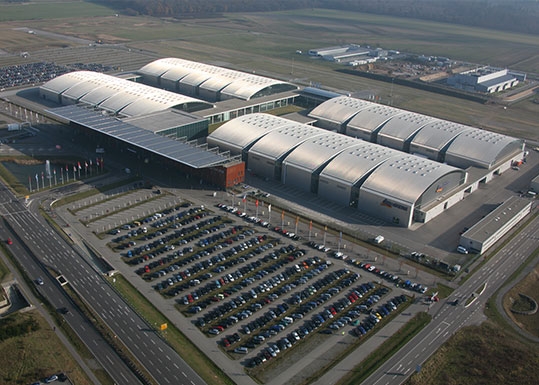 PaintExpo 2016 KARLSRUHE
ELCROM will be present at the sixth edition of PaintExpo, a renown industrial coating technology trade fair to be held in Karlsruhe between 19th and 22nd April 2016. The fair will take place in an exhibition area of about 13,200 square meters, and will feature exhibits by market and technology leaders covering the whole range of novel developments related to painting, pretreatment, unit quality control and packaging. The staff of ELCROM and her sister company Arsonsisi will be present and are looking forward to discuss optimal solutions for the full range of industrial liquid paints, powder coating and electrodeposition coating systems at stand 1149 (Hall 1) of the Karlsruhe Exhibition Centre.
Vuoi ricevere maggiori informazioni?
Il nostro team di esperti è pronto a rispondere ad ogni tuo quesito